Latest News
Judy Haley Celebrates 20 Years!
Published: Wednesday, 07 May 2014 13:48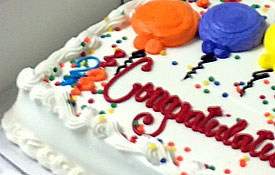 Judy Haley celebrates her 20th anniversary with The Farmer & Irwin Corporation. Alan Long, Farmer & Irwin's CFO stated "Judy has and continues to be an integral part of our accounting department. She has been a great contributor and has great attention to detail." Judy joins 17 active Farmer & Irwin team members who have surpassed the 20 year milestone.
Farmer & Irwin employs over 120 employees to support the New Construction and Service Departments providing Plumbing, HVAC, Fire Sprinkler, Alarms and Security.